Know the Benefits of Manicure Pedicure
by Pornima, Jun 02, 2020
While manicure pedicure is considered a great way to pamper one's self but there are benefits that go beyond pampering only. Manicure pedicure does not only groom your feet and hands but it has several other benefits included but not limited to the health of nails. Regular Manicure pedicure treatment can be helpful in grooming the personality as well as Nail health. Let's get a look at major reasons to treat your feet and hands with regular manicure pedicure.
Tan Remover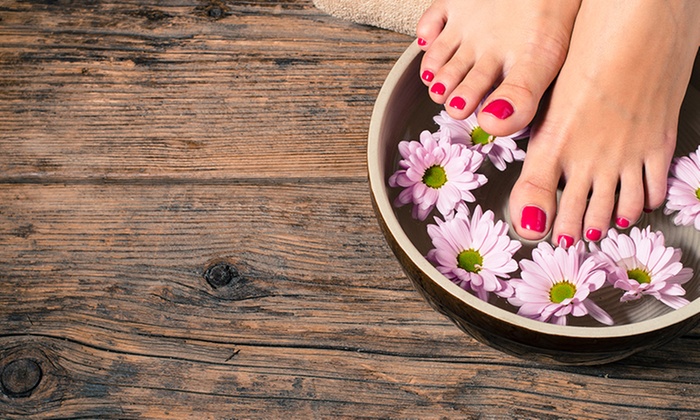 Wonderful beach holidays often end up with Tan Skin, which makes you cover your sleeves just to hide the tan lines. But I prefer to pamper myself with Manicure and pedicure treatment instead just after the beach holidays. Because bleaching, soaking in warm water and exfoliating works wonder to remove those stubborn tan lines.
Healthy Nails
Our feet and hands are usually exposed to heat, moisture, a lot of dirt and several other pollutants that can be built under our nails and can be a cause of several problems including infection. Regular Manicure Pedicure treatment can help remove dirt from your nails which is hard to remove only by washing your hands and feet, thus regular manicure pedicure keeps your nails healthy, strong and free from infections which are commonly caused by dead skin at fingernails.
Stimulation of Blood Circulation
When your hands and feet are soaked in warm water, your blood circulation starts stimulating which gradually increases with massage and gentle exfoliation with scrub the flow of blood. Thus, manicure pedicure revitalizes your skin by enhancing blood circulation.
Exfoliation of Dead Cells
Those who do not take regular manicure pedicure often end up with having hard skin around their fingernails as well as on several parts of feet which sometimes become the cause of pain if not treated properly, that is the dead cells piled up leading to hardened skin. Exfoliation with a gentle scrub and cleansing helps reduce the dead cells from the outermost surface of skin. If there is an old dead skin then gel manicure or gel french manicure and gel pedicure or gel french pedicure can be helpful in the revitalization of your skin.
Stress Reliever
Hands and feet soaked in warm water instilled with bath salt and essential oils followed by gentle massage while listening to soothing music in background drift you away from all the troubles, tensions as the skilled beautician pamper your tired feet and hands in the peaceful environment even sounds stress buster.
Smoot and Soft Skin
After exfoliation of dead cells, your rejuvenated and smooth skin is revealed as your beautician gently gives massage to your feet and hands with lotion leaving the soft and smooth skin. Massaging your hands and feet with hydrating lotion helps to smooth and to soften your skin after the treatment.
Manicure Pedicure sessions are not just for pampering yourself, it symbolizes as self-care and health consciousness as well. I personally prefer having a frequent manicure-pedicure session in order to avoid infections due to dead skin and dirt. It even helps me in reducing tan after each vacation and even summers as I live in Dubai, I luckily find a great package from one of my favorite saloon Mirrors Beauty Lounge.